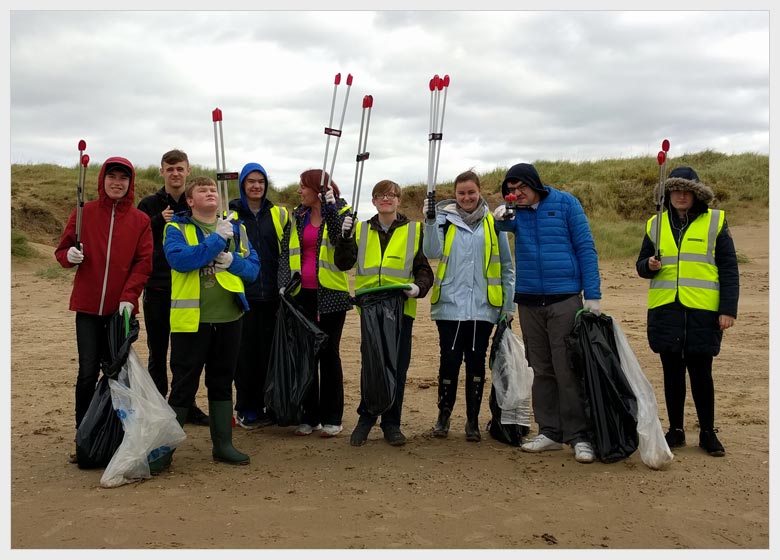 Beach cleaning is great fun. Fresh air, exercise and the satisfaction of doing your bit to keep the beach clean and safe – what's not to like?!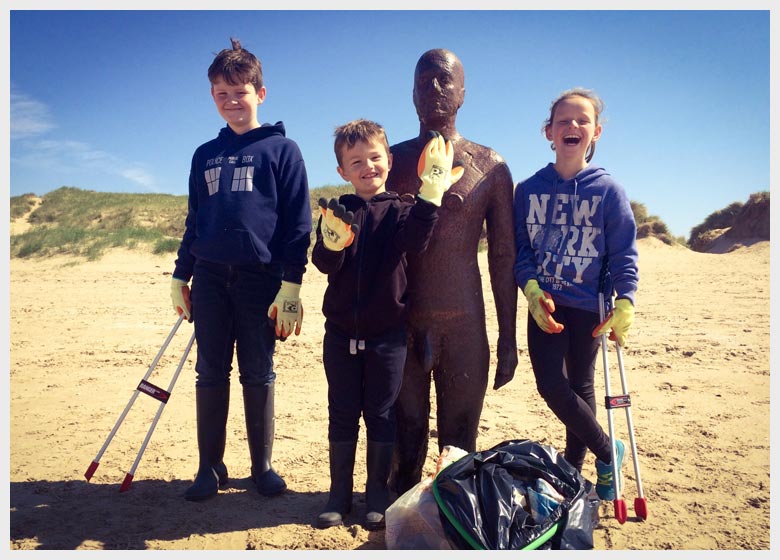 Once a month on a Sunday morning 10.30 am to 12.30 pm, date depending on the tides. See the calendar for all the dates in the year. We provide equipment and meet on the prom below Crosby Baths. Please come in suitable clothing and footwear for the weather. We love having children and dogs but they are the sole responsibility of the adults who bring them. We are covered by the Sefton Coast and Countryside public liability insurance and the RNLI vehicle cruises up and down, but we do ask everyone to take careful note of the health and safety guidelines displayed on the railings.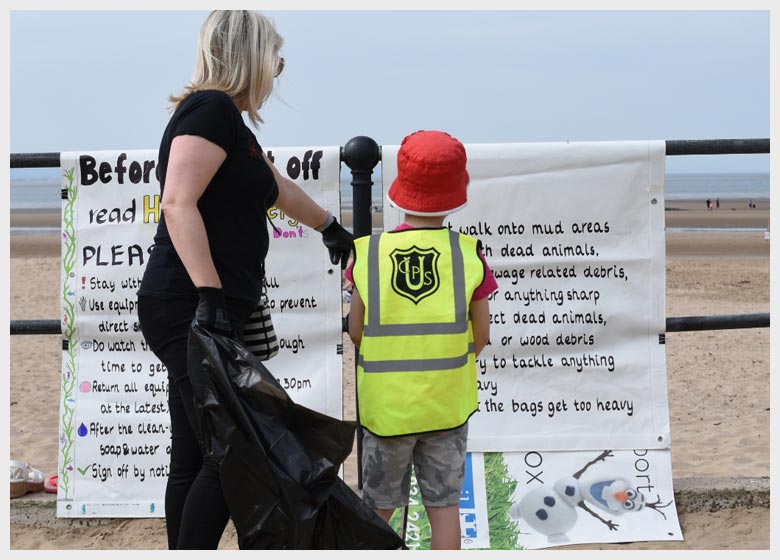 There are toilets and a café at the nearby Baths. Cafe Vita at the baths is virtually plastic free!
In 2017 we collected a staggering 360 bags of rubbish and 97 bags plastic. We should do even better in the future if our first clean of 2018 is anything to go by (101 bags)! Monthly beach clean totals are on our Facebook page.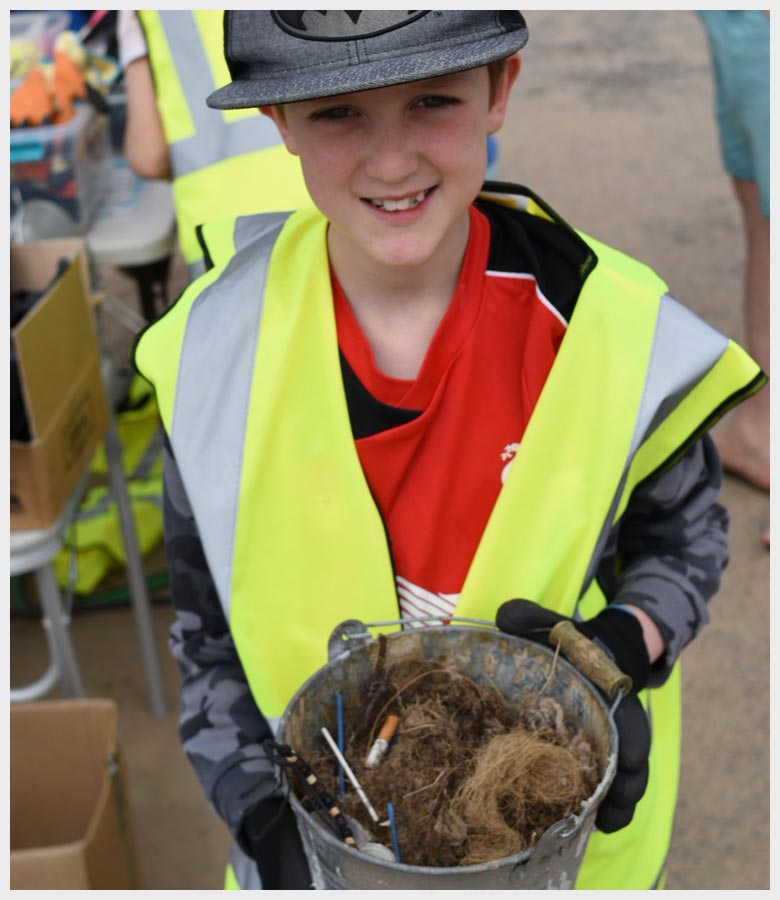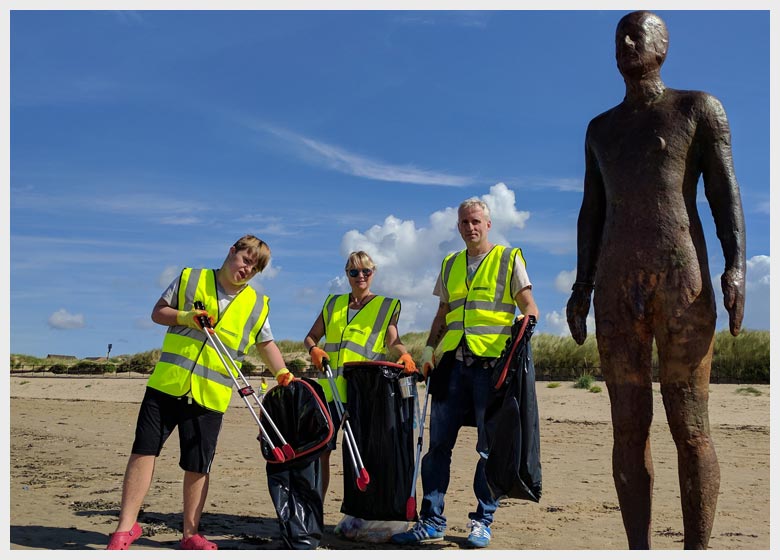 Beach Cleans on Request
We've started to have requests for bespoke beach cleans by different groups. So far we've had a wonderful turnout from Ursuline Primary School with children and adults at our May clean. In June, the Marriott Hotel in Liverpool and Merchant Taylors School. In July Nutricia (makers of Danone), Gaskells of Bootle and Sky engineers. In August we have a group from Liverpool Museums and the 4th Crosby Cubs have booked in to our October clean. If your firm, school or group would like to request a beach clean, please use the contact form and we will do our best to accommodate you.