Well, we thought 2017 was a brilliant year, but this year was even better, with 580 adults and 116 juniors turning out. Between them they clocked up 1600 volunteer hours (the equivalent of a full-time paid worker) and collected 363 FULL BAGS – and by full, we mean just that as we combine the bags at the end of the clean so as to recycle the bags. We organised a number of bespoke beach cleans for schools, firms and other organisations. If anyone else would like to come down in the week, please fill in the form on our Contacts page and we will do our best to accommodate you. Well done to our volunteers who have turned out in all weathers to keep the beach clean and to prevent all this rubbish from being swept out to sea.
After a bespoke beach clean organised for some very enthusiastic young pupils of St Mary's Prep School, who should come along the prom but Pudsey, with his friends from BBC North West, Roger Johnson and Beccy Barr who were raising money for Children in Need. The children were really excited when he stopped off to say hello – a brilliant end to a brilliant beach clean.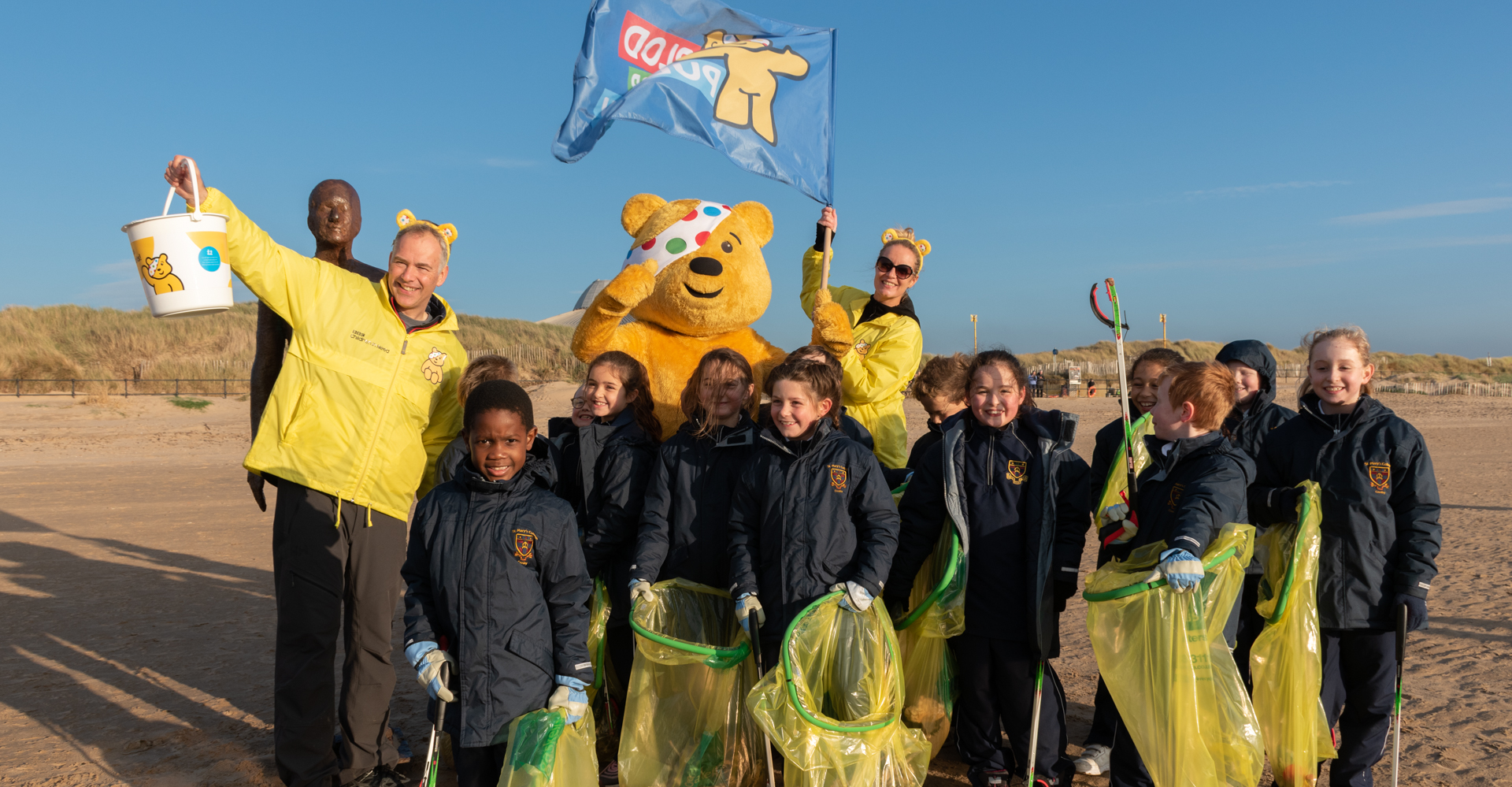 Raising much needed funds
We desperately need more equipment and clearly we have very little means of raising funds ourselves. Our volunteers do enough to clean the beach without having to raise funds.
So, we are enormously grateful to Unison in Waterloo for giving us £500 and we are delighted that we have been successful in securing a grant of £500 from Sea Changers.
That's not all – we have been successful in our bid to Tesco Bags of Help. Thanks to our wonderful supporters and volunteers who shopped at Tesco and gave us the tokens, we were awarded £2000. We can well and truly stock up on equipment now!
2 Minute Beach Cleans
LovemyBeach have placed a 2-minute beach cleaning board outside Crosby Leisure Centre so that people can take some pickers and a small bag to pick up some rubbish as they go for a walk. What a great idea! Thank you to LovemyBeach and also to Crosby Leisure Centre for agreeing to put the board out and take it in every day.
Marine Awareness Event a Great Success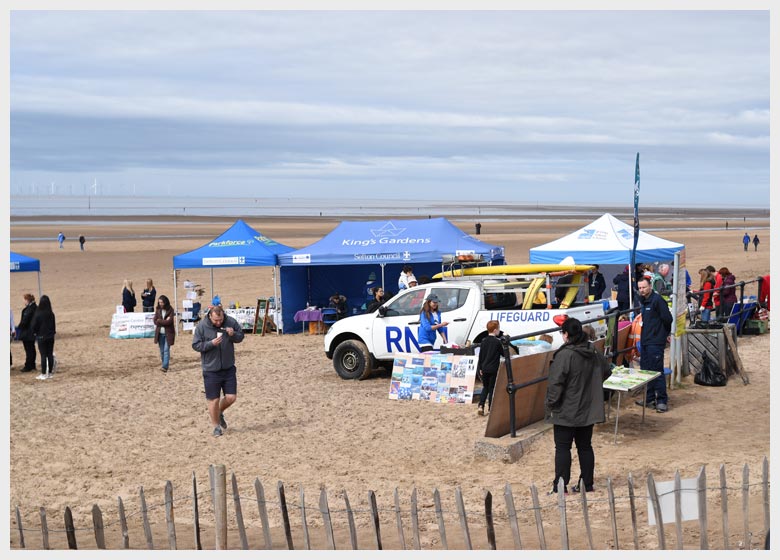 The bad weather didn't spoil our first Marine Awareness event. There were lots of different stalls and activities and it was very much hands on as well as finding out and exploring the marine environment in all its many facets. There was the usual amazing turnout for the beach clean, with 71 adults and 31 children keeping 62 bags of rubbish out of the sea.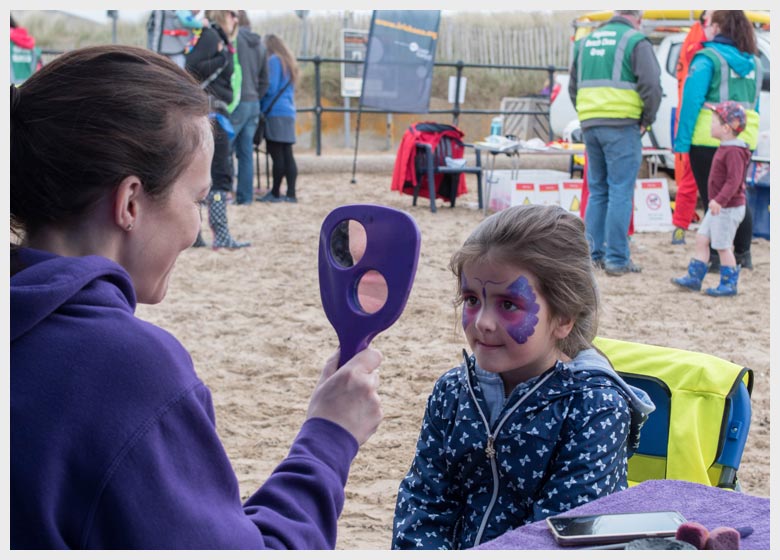 With thanks to all the groups who set up stalls and did such a wonderful job spreading the message as well as all our enthusiastic visitors. Finally, our grateful thanks to Blundellsands & Crosby councillors who secured a grant for us to fund the face painter and all the promotional material. Here's to the second one!